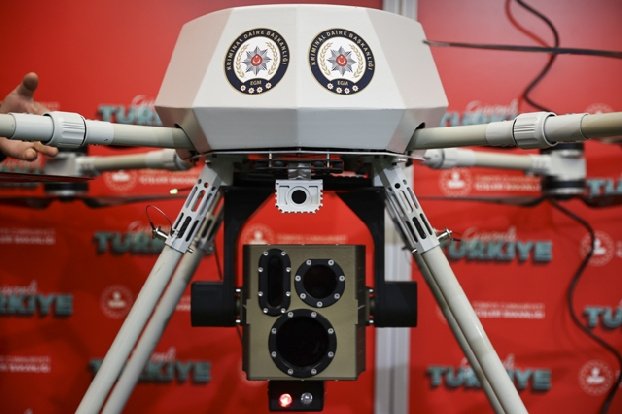 December 11, 2021, 11:31 pm – News – The world's first Turkish-made Eren laser-powered drone has successfully fired at distances of 500, 300 and 100 meters, Anadolu reports. The drone can destroy explosive devices from a distance.
The maximum flight altitude of Eren is 3 thousand meters. It was developed by the defense companies TBTAK and ASSGUARD under the coordination of the forensic department of the General Directorate of Security of Turkey. It will be handed over to the country's armed forces after all testing phases are completed.
Turkish military drones are in demand in other countries. In particular, in the fall of this year, Kiev announced the use of the Bayraktar TB-2 drone in Donbass, and it is also known about the use of Turkish drones during the conflict in Nagorno-Karabakh.

.