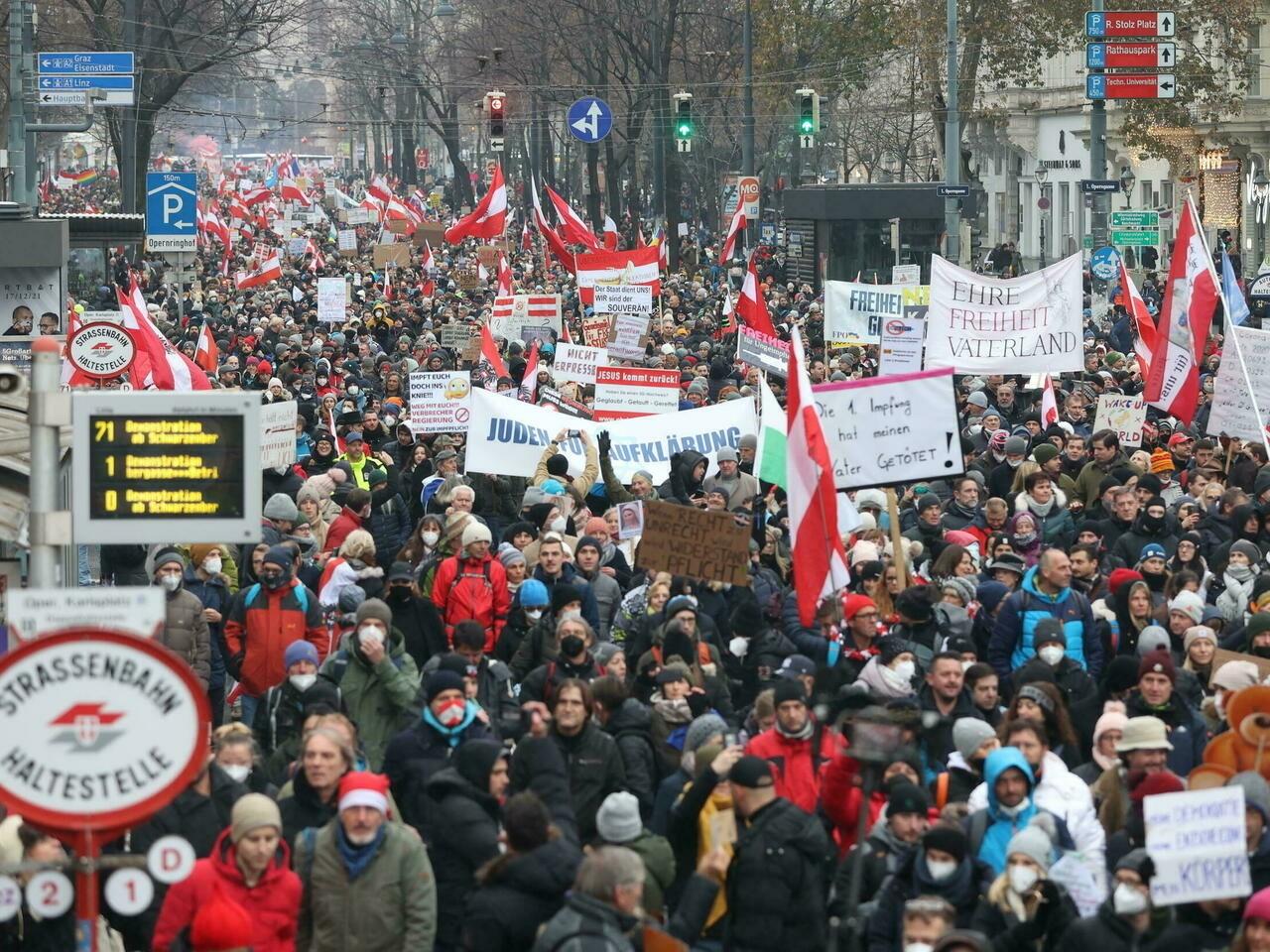 There are mass demonstrations in Austria again. Their participants are protesting against the restrictions imposed by the authorities due to the coronavirus epidemic. About that writes Deutsche Welle. According to the police, only on Saturday, December 11, about 15 thousand people gathered at the rally, which took place in Vienna's Heldenplatz square. The number of protesters in the march following the protest has increased, reaching 44 thousand.
The leader of the right-wing populist Austrian Freedom Party, Herbert Kikl, called for a protest against the mandatory vaccination of COVID-19, which the Austrian authorities plan to start in February 2022. In his words, this measure, like the indefinite lockdown for the unvaccinated, is an "attack on humanity." Protests also took place in other Austrian cities.
A nationwide lockdown has been introduced in Austria since November 22 due to a coronavirus epidemic, which affects all residents of the country. For vaccinated and treated citizens, it ends on December 12, while for unvaccinated citizens, the lockdown will continue. In addition, vaccination will be mandatory in Austria from February 1. Violators face large fines.
Since the end of November, mass protests have been taking place in the country every weekend, with participants protesting against anti-coronavirus restrictions. Last week, more than 40,000 people took part in protests in Vienna alone.
FLORIAN WIESER APA/AFP
If you find a mistake, you can send it to us by selecting the mistake by pressing CTRL + Enter