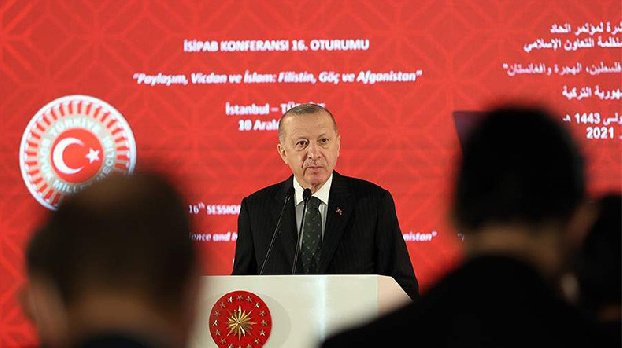 December 11, 2021, 18:00 – News – Ankara will not side with Kiev if hostilities begin with the participation of Russia and Ukraine, Bloomberg writes on December 9.
As reported by Izvestia, the interlocutor of the agency stressed that Turkey's unwillingness to resist Russia reflects the foreign policy of "maneuvering" President Recep Tayyip Erdogan.
In addition, according to Bloomberg, even Ankara's membership in NATO and the strengthening of military cooperation with the Ukrainian side in the form of the sale of Bayraktar TB2 drones to Kiev will not affect the decision not to enter into confrontation with Russia.
"Turkey does not coordinate its steps in Ukraine with Washington, but acts independently to protect its own interests," the source explained.
On December 8, Erdogan expressed his readiness to provide support to Russia and Ukraine to "de-escalate tensions." He stressed that Turkey is ready to promote "peace in this region."
On November 28, the Turkish leader already announced Ankara's readiness to become an intermediary between the Russian Federation and Ukraine. According to him, the Turkish side counts on its participation in resolving the crisis between the countries and intends to continue discussing this topic with Moscow.
Political scientist and expert on the Caucasus and the Middle East, Stanislav Tarasov, in an interview with Izvestia, expressed the opinion that Erdogan is trying to show his geopolitical significance by making such statements.
At the same time, the Greek political scientist Paul Antonopoulos pointed out on September 26 that Ankara could be an unreliable partner for Moscow if it considers ties with the West more beneficial.

.