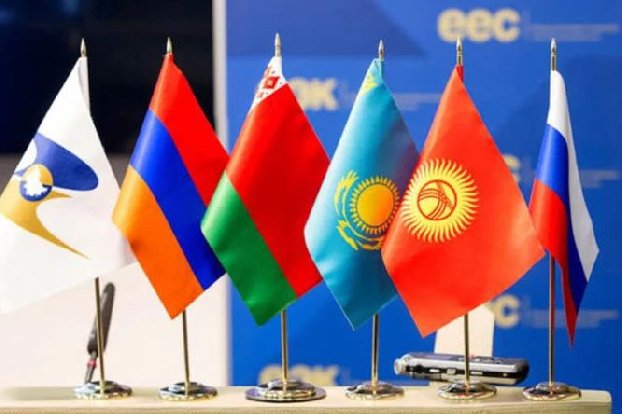 December 11, 2021, 14:30 – News – The leaders of the countries of the Eurasian Economic Union (EAEU) approved the main directions of the Union's international activities for 2022 and a number of other documents. This, according to TASS, is said in a message on the Kremlin's website following a meeting of the Supreme Eurasian Economic Council (SEEC).
In total, the Kremlin lists 18 documents. Among them, in addition to the above, is an agreement on the use of navigation seals in the EAEU for tracking shipments, an agreement on the implementation of auditing activities, an agreement on the specifics of the application of securing the fulfillment of the obligation to pay customs duties, taxes, special, anti-dumping, countervailing duties when transporting goods in accordance with customs procedure of customs transit.
Two protocols were approved on amending the existing treaties of the EAEU, and a decision was made to sign a protocol to an interim agreement leading to the formation of a free trade zone between the EAEU and Iran.
A separate block of decisions of the heads of the Union countries concerns changes in the regulation on the status of an observer state in the EAEU, ensuring the functioning of a single market for services in the construction sector, establishing common approaches to the conditions for carrying out valuation activities within the framework of the functioning of a single services market.
The report on the execution of the budget of the Eurasian Economic Union for 2020 was adopted, the budget of the union for 2022 was approved. A decision was made on joint measures aimed at reducing the level of debt in the public administration sector in Kyrgyzstan.
In addition, the leaders of the EAEU countries signed three orders – on the formation of a working group to develop uniform measures for the protection of information contained in the navigation seal, on the implementation of liberalization plans for certain service sectors within the Eurasian Economic Union, as well as on the time and place of the next meeting of the Supreme Eurasian Economic Council. The next meeting of the SEEC will be held by Kyrgyzstan, which will assume the chairmanship of the EAEU in 2022.

.