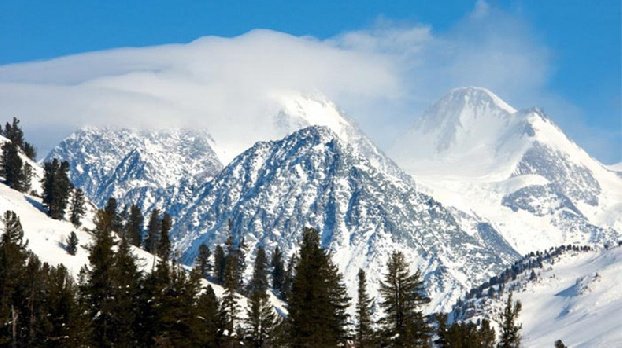 December 11, 2021, 17:00 – News – December 11 is the International Mountain Day, established by the 57th UN General Assembly in January 2003 (resolution A / RES / 57/245).
But it was established earlier – in 1992 at the United Nations Conference on Environment and Development, when Agenda 21 was adopted, chapter 13 of which, entitled "Rational use of vulnerable ecosystems: sustainable mountain development", became a milestone in the history of mountain development. … And the increased attention to the role of mountains prompted the General Assembly to declare 2002 the International Year of Mountains, and next year also today.
The UN General Assembly called on the international community to organize events on this day at all levels in order to draw attention to the problems of the development of the mountain regions of the planet and the need to provide assistance to their people. The relevant resolution noted the particular relevance of actions aimed at sustainable development of mountain regions.
Mountains occupy almost one fourth of the land surface, play a critical role in moving our world towards sustainable economic development and are home to 15% of the population. They not only provide a source of livelihood and well-being for the nearly 1.1 billion people living in mountainous regions, but indirectly positively influence the billions of those living at their foot. And, of course, we must not forget that the mountains are a reserve for many unique species of plants and animals, the source of water for all the main rivers of the Earth.
But the deterioration of the environment leads to droughts, landslides, landslides and other natural disasters in the mountains, and the aggravation of the political situation in mountainous regions leads to local wars, the spread of terrorism, an increase in the number of refugees, hunger and disease. All this leads to the loss of the unique natural and human potential of mountain regions. Therefore, it is so important to draw the attention of the world community to these problems in order to preserve the mountains.
Mountains are vulnerable ecosystems of global importance as the source of most of the world's fresh water reserves, habitat of unique biological diversity and rich cultural heritage, a popular destination for recreation and tourism.
By the way, mountain tourism attracts 15 to 20% of world tourism. However, tourism is one of the sectors hardest hit by the Covid-19 pandemic. In the mountains, the limitations associated with it have further exacerbated the vulnerability of mountain communities. This crisis offers an opportunity to rethink mountain tourism and its impact on natural resources and livelihoods, better manage it and use it for a more sustainable, green and inclusive future. Sustainable mountain tourism can help create complementary and alternative livelihoods and promote social inclusion and poverty reduction, as well as landscape and biodiversity conservation. It is a way of preserving natural, cultural and spiritual heritage, promoting local crafts and high value products, and celebrating many traditional practices such as local festivals.

.