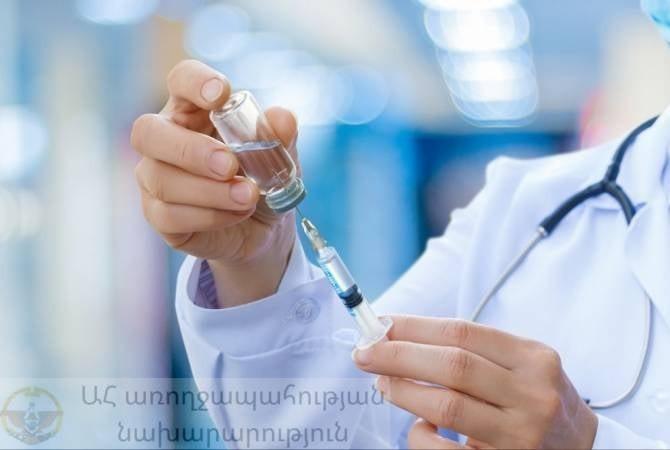 305 tests were performed in Artsakh on December 11, as a result of which 33 new cases of coronavirus disease were registered.
According to the Artsakh Ministry of Health, 107 infected people are currently receiving inpatient treatment. Doctors assess the condition of 15 patients as extremely serious, 61 as severe, including young people. Horses are treated on an outpatient basis.
In 2021, 27,806 citizens were examined for coronavirus laboratory detection, of which 4503 had a positive test result.
The Ministry of Health of the Artsakh Republic once again urges to follow the instructions to avoid new outbreaks and to overcome the coronavirus infection the day before.
The Ministry informs that the population of the republic needs to be vaccinated the day before with (COVID-19) vaccine, protecting the health of you and your relatives. Vaccinations against coronavirus disease (COVID-19) are carried out in the outpatient-polyclinic department of the Republican Medical Center CJSC of the Ministry of Health of the Republic of Azerbaijan until 19:00 in the "Arjik" medical association, "Epidemiological and Hygiene Center" SNCO, Askeran, Martuni In Martakert regional medical associations.
For information about vaccinations, you can call 047-94-32-27 during working hours: 9: 00-17: 00.
If you find a mistake, you can send it to us by selecting the mistake by pressing CTRL + Enter