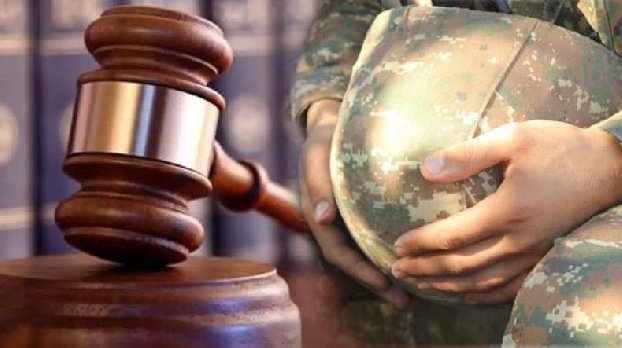 December 10, 2021, 16:40 – News – One of the servicemen who returned from Azerbaijani captivity on December 4, who is currently being held by the accused, will not be arrested. The Court of General Jurisdiction of Yerevan, chaired by Judge Gevork Poghosyan, rejected the motion of the Department for Especially Important Cases of the Main Supreme Court of the Investigative Committee of the Republic of Armenia to elect N.T. preventive measures in the form of detention. The issue of choosing a different preventive measure is in the competence of the investigative body. Lawyer Karmen Poghosyan said this in an interview with FactInfo.
It is recalled that after the Azerbaijani aggression on November 16, the RA Ministry of Defense reported 13 prisoners of war and 24 missing servicemen, but later Nikol Pashinyan said during an online press conference that 24 servicemen who were listed as missing were taken prisoner, and appeal the wording "24 + 8". With the mediation of the Russian side, on December 4, 10 Armenian servicemen were returned to Armenia, who were taken prisoner from the sovereign territory of the Republic of Armenia as a result of the Azerbaijani aggression.
After returning from captivity, the servicemen were interrogated as part of a criminal case in the UK, and the day before it became known that some of the servicemen who had returned from captivity had been detained. Then they were charged under Part 3 of Article 365 (violation of the rules of combat duty or military service, which entailed grave consequences) of the RA Criminal Code. The investigating authority filed a petition with the court to impose a preventive measure against them in the form of detention.
The court considered the issue of the measure of restraint against the serviceman N.Ye. the day before and rejected the petition. The soldier is currently at large. Lawyer Karmen Poghosyan, in an interview with FactInfo, refrained from disclosing the details of the case, referring to the secrecy of the investigation. The lawyer only said that her client at that moment was the foreman of the position, he was a major in rank, deputy commander. Within the framework of the criminal case N.E. as a witness, he gave testimony on one occasion about the suspicion. As for the position of N.E. regarding the charges, counsel refrained from divulging details.
When asked whether the detention of repatriated prisoners in Armenia would threaten the process of returning the rest of the prisoners held in Azerbaijan, Poghosyan expressed fears that this could have a negative impact.
"They use the arrest of our prisoners to exert both moral and psychological pressure on the prisoners held in Azerbaijan. There will be negative consequences," Poghosyan said.
It is noted that the court granted the motion for the arrest of another soldier who returned from captivity, who has the status of an accused.

.