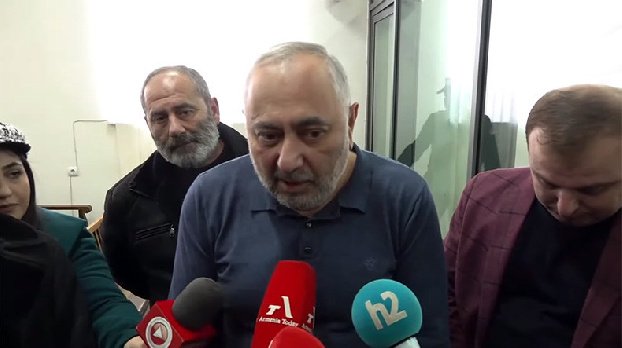 December 11, 2021, 11:00 – News – "Justice has been done thanks to my lawyers. My mood is really elated, and my spirit has always been strong, "said in an interview with reporters the National Assembly deputy from the" Armenia "opposition faction, a well-known doctor, Professor Armen Charchyan, who was released from custody in the courtroom.
Charchyan indicated that he could not speak in detail, he had serious health problems, when he was detained, he also suffered a heart attack.
"Diabetes mellitus, which I suffered for 24-25 years, became very acute, especially during these 4-5 months. In addition, during this period I was denied access to information.
First of all, I need to restore my health, then we'll see, "he said.
When asked by a journalist what he plans to do first of all on freedom, Charchyan noted: "I have already done it – I kissed my wife."

.