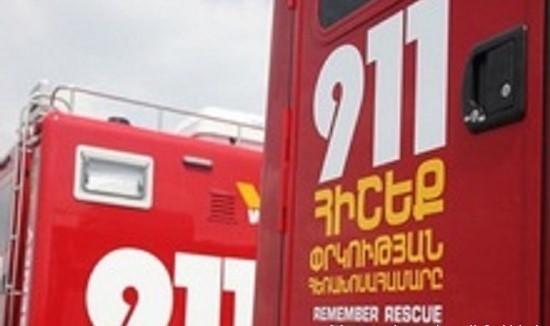 On December 10, at 9:33 pm, the Shirak Regional Crisis Management Center received an alarm that a car was burning in the square near the station in Gyumri ․ There is a victim.
According to the Ministry of Emergency Situations, a fire brigade from the fire-rescue detachment of the regional rescue department of the Emergency Situations Ministry left for the scene.
It turned out that the "Mercedes" car had crashed into a tree, turned over and ignited.
Before reaching the place of the rescuers' call, the victim was taken out of the car by local forces.
The fire was isolated at 21:48, extinguished at 22:11. The car burned.
If you find a mistake, you can send it to us by selecting the mistake by pressing CTRL + Enter