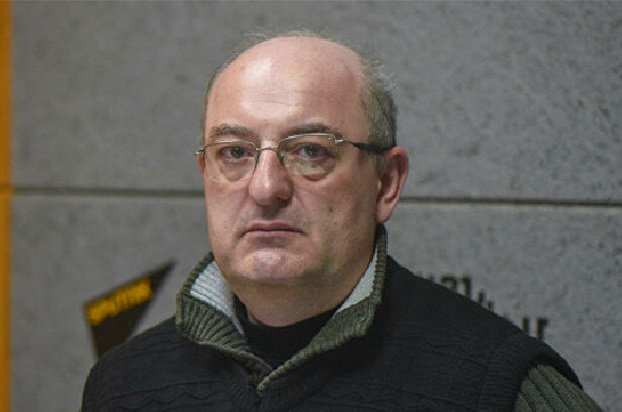 10 December 2021, 09:40 – News – Armenia will definitely not have the right of pre-emptive vote in the "3 + 2" format. Moreover, it is difficult to say whether Armenia will have any benefit in this format? And the reason for this is that until the prime minister is replaced in Armenia, Armenia cannot defend its interests in any format, said political strategist Armen Badalyan, referring to Nikol Pashinyan's statement that Armenia will take part at the level of a deputy foreign minister in preliminary meeting in the "3 + 2" format.
As for the possibility of Turkey touching on the Karabakh conflict in the specified format, Armen Badalyan noted that Turkey will undoubtedly make such an attempt.
"It does not depend on Armenia, but on the Russia-Turkey format. If Turkey tries, and Russia and Iran are not against it, then the issue of resolving the conflict may enter the agenda. The relations Turkey – Iran, Turkey – Russia are already important here. In this case, Armenia will not play a role and whether the Armenian Prime Minister is sitting at the table during these discussions or not will not matter, "the political strategist said, adding that in the context of resolving the issue, the position of Turkey, Russia and Iran will be decisive.
Armen Badalyan noted that Turkey will do everything possible to resolve the issue of the Nagorno-Karabakh conflict, including in the "3 + 2" format, it is another matter that the Armenian authorities are very casual about this issue.
Earlier, Russian Foreign Minister Sergei Lavrov said at a press conference with Iranian Foreign Minister Hossein Amir Abdollahian that he had discussed with his Iranian counterpart the initiative to create a "3 + 3" negotiation format with Azerbaijan, Armenia, Georgia and Turkey on the issue of unblocking economic and transport connections in the region.
Lavrov said that not only Armenia, Azerbaijan and Georgia, but also Iran, Russia and Turkey, as the closest neighbors of the three republics of the South Caucasus, will benefit from unblocking all transport communications, all economic ties in this region.

.