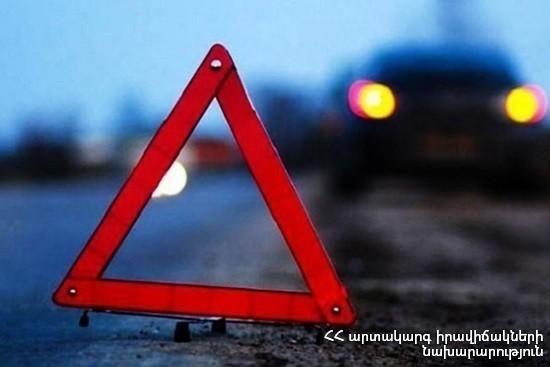 On December 9, at 13:28, the Vayots Dzor Regional Crisis Management Center received an alarm that an accident had taken place near the village of Saravan, the car had left the road and rolled into the gorge.
According to the Ministry of Emergency Situations, a fire brigade from the fire-rescue detachment of the regional rescue department of the Emergency Situations Ministry left for the scene.
It turned out that on the 171st km of the M-2 highway, a "Ford Transit" car (driver – SA, born in 1961) came out of the road և rolled about 30 meters into the gorge ․ There are victims.
Before reaching the place of rescuers' call, the driver և passenger A ․ SJ (born in 1961) was transferred to Sisian Medical Center, where doctors assessed their health condition as satisfactory.
The rescuers cut off the power to the car and took it out of the road with the help of special equipment.
If you find a mistake, you can send it to us by selecting the mistake by pressing CTRL + Enter