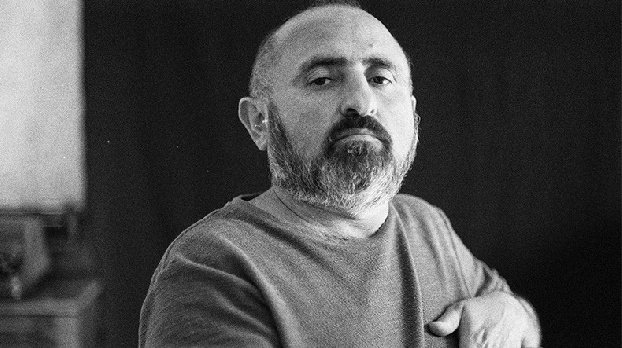 December 9, 2021, 16:00 – News – Journalist Tatul Hakobyan, who is in the United States, reported that he was threatened with physical harm.
He addressed with an open letter to the journalistic community of Armenia, the Human Rights Defender (Ombudsman) of the Republic of Armenia, the Prosecutor General and law enforcement agencies of the republic, the US Embassy in Yerevan.
My visit to the United States, which is carried out with the assistance and participation of the Center for Armenian Studies of the ANI, 8 Armenian-American organizations (Ararat-Eskijian Museum, Armenian Democratic Liberal Party-Ramgavars, Armenian Network of America-Greater NY, Family of Vagharshag Shahinian, Family of Yegishe Catchouny, Knights of Vartan-Bakradouny Lodge, National Association for Armenian Studies and Research, NAASR, St. Leon Armenian Church) and a number of individuals are being held in an atmosphere of threats voiced against me, calls for settling scores, even calls to take my life.
This gang-organized campaign is directed from Armenia and some Armenian circles in the United States, which I will talk about in detail right after my return to Yerevan. Threats are still coming in social networks, partly during the meetings that have already taken place, however, given their scale and the fact that they are organized from one center, for the first time in 30 years of professional activity I have to turn to journalistic organizations, the Human Rights Defender of Armenia, the Prosecutor General and law enforcement agencies.
As far as I have compared and analyzed, the threats addressed to me are based on my statements, which I made recently during an interview with one of the Armenian TV companies: ARMENIA IS WHERE THE ARMENIAN MILITARY IS STANDING. Moreover, I clearly said that in 1918 this Armenia occupied an area of ​​10 thousand square kilometers, in the summer of 1920 – 60 thousand, in the fall of 1920 – 30 thousand, in 1994 – 42 thousand, today, after the catastrophic war of 2020, – 33 thousand. This opinion was met, no matter how absurd it may sound, with threats from those who dream of Great Armenia, "he noted.
"Considering that the threats against me are serious, coordinated and extremely dangerous, the organizers of the presentation of the book about Commander Andranik offered me the presence of the US Police forces at the event, to which I gave my consent. So for the last two days of my stay in the United States, I will be under full protection.
Immediately after returning to Armenia on December 10 by the New York-Moscow-Yerevan route, I will submit a message to the law enforcement agencies of the Republic of Armenia, in which specific names, surnames will be marked, texts, photographs and videos of specific threats, as well as the names of people who are financial, ideological / the radical mainstay of this entire campaign.
I understand and feel extremely embarrassed that on such nightmarish days for Armenia I turn to journalistic organizations, the ombudsman and law enforcement agencies, the US Embassy in Yerevan, but a targeted campaign organized against me, accompanied by threats, cannot remain in my personal space and must be suppressed by the civilized by. I am not going to come into contact with those who voiced threats and those behind them, "Tatul Hakobyan said.
Pashinyan's former adviser Arsen Kharatyan, who was previously in the United States with Tatul Hakobyan, explained on his Facebook page who is behind these threats:
"Several members of the National Democratic Pole (renamed" Sasna Tsrer "- Ed.) From the very first day of the visit began organized sabotage on Facebook and other social networks, using fictional theses, often unrelated to Tatul Hakobyan. Tatul is credited with fake texts in an attempt to disrupt our fourth lecture series in the United States this year.
I do not know what the motives for this behavior are, but there is an organized character. "

.