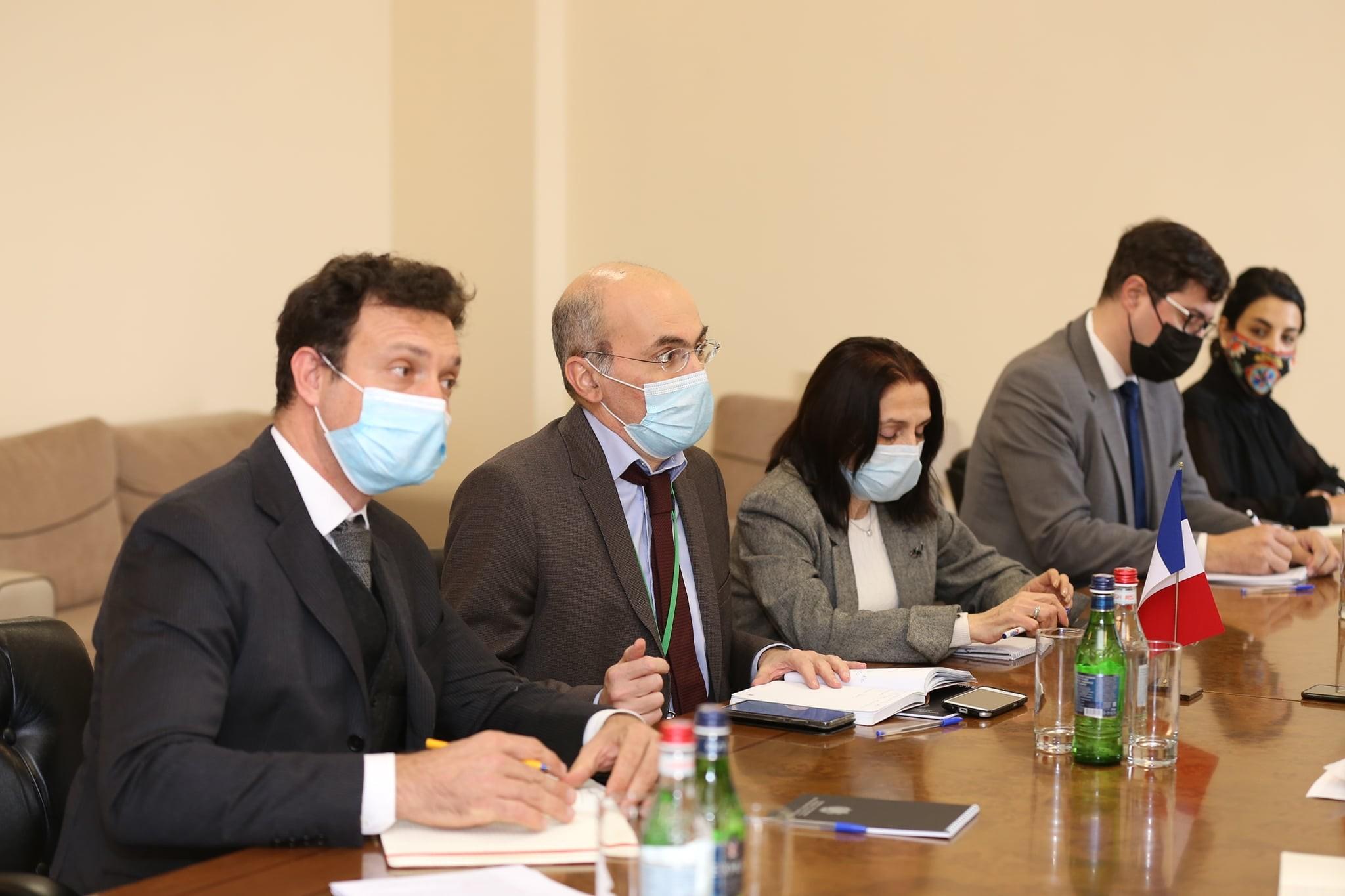 Today, December 10, Minister of Territorial Administration and Infrastructure Gnel Sanosyan received a delegation led by Rafael Jozan, Director of the French Development Agency (DFA) Regional Office in the South Caucasus.
According to the message spread by the Ministry of ICT, a number of issues of mutual interest were discussed during the meeting.
Rafael Jozan informed the Minister that there are French companies that are interested in installing solar panels on power plants and reservoirs in Armenia.
The Minister noted that at present there are many tender processes in those spheres, it would be desirable for French companies to also show interest and participate in those tender processes.
According to the ministry, the construction process of Vedu reservoir was also discussed during the meeting.
Arthur Soghomonyan, head of the Territorial Development Fund, noted that the extension of the reservoir construction period is conditioned by objective and subjective reasons, but in the absence of other obstacles, the construction work is expected to be completed by the end of 2022.
The French side assured that regardless of the existing difficulties, the maximum will be done so that the works are completed within the mentioned period.
The Vedi project is funded by the French Development Agency (AFD) with the co-financing of the Government of the Republic of Armenia. The total cost of the project is 90 million euros, including 75 million euros in loans.
If you find a mistake, you can send it to us by selecting the mistake by pressing CTRL + Enter