Fly One Armenia Armenian-Moldovan airline will launch its flights on December 15. We are informed about this ch-aviation.com from the site:
Founded in March this year, the company, which received an aircraft operator certificate in October, planning Operate directions from Yerevan to Moscow (Vnukovo), Krasnodar, Tehran (Imam Khomeini), Lyon, Tel Aviv, Tbilisi, Kutaisi, Istanbul, whose ticket sales have already started. There will be 2 daily flights to Moscow, 3 times a week to Istanbul, and 2 times a week to other destinations.
In a previous article, we wrote that since the entry of Armenian-registered aircraft into the skies of the European Union, Turkey and Israel is currently closed, the new Armenian operator can fly to Moldova from its Moldovan parent company, Fly One. renting "planes.
It should be reminded that 54% of "Fly One Armenia" belongs to the family of NA deputy, businessman Khachatur Sukiasyan, but on paper there are people affiliated with the Sukiasyans, and the remaining 46% is owned by the Moldovan "Fly One" airline, which It belongs to the families of two former officials of that country. One of the officials is Vladimir Chebotar, who previously headed Moldova's civil aviation industry, then was the country's Deputy Minister of Transport and Road Infrastructure, and later the Minister of Justice. He is also the president of the Moldovan "Fly One", and the second official is Mircea Maleka, who was also the head of the Moldovan Civil Aviation. Both Chebotar and Maleka previously worked for Moldova's national carrier, Air Moldova, which is now competing with Fly One. Մ. Maleka is also the General Director of Fly One Armenia.
And so Vladimir Chebotar to ch-aviation.com informed"Fly One Armenia" will start flying with the "Airbus A320" plane taken from the Moldovan parent company, and then plans to add 2 "Airbus A321", one of which in the initial period, and the other in 2022. during the summer (March-October) air navigation season. Chebotar also noted that the Moldovan side has been in talks to lease three Airbus A321s, including those to be leased to Fly One Armenia (with whom the Moldovan airline is not known). We can conclude from what has been said that "Fly One" plans to purchase 3 new planes, 2 of which will be handed over to the Armenian subsidiary.
Moldovan aircraft in the registerLast updated on November 9, Fly One registered 5 aircraft: 1 Airbus A319 and 4 Airbus A320. According to ch-aviation.com, "Fly One Armenia" will receive 2 "A320" (Moldovan registrations: ER-00006, ER-00007).
ER-00006, which was parked in Moldova for some time, arrived in Yerevan this morning.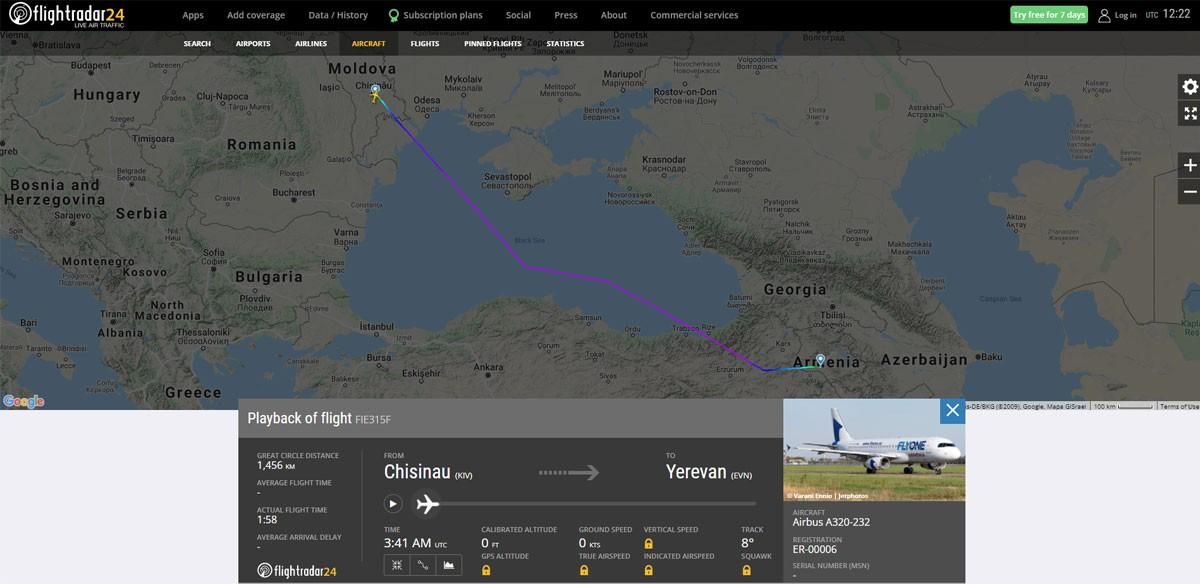 This is the plane that also arrived in Yerevan in May. At that time, we expressed the opinion that this flight might be registered in Armenia as a Fly One Armenia aircraft.
RA aircraft Register: The last update was made on November 5, but Fly One Armenia does not have a plane with its name on it. If ER-00006 and ER-00007 are to be operated by "wet lease", they will not be registered in the RA register, but will remain in the Moldovan register. In the case of "wet lease", the aircraft, crew, maintenance and insurance are provided by the lessor (under the responsibility of the Moldovan side in this case), but the flights are operated under the name of the tenant (Armenian airline).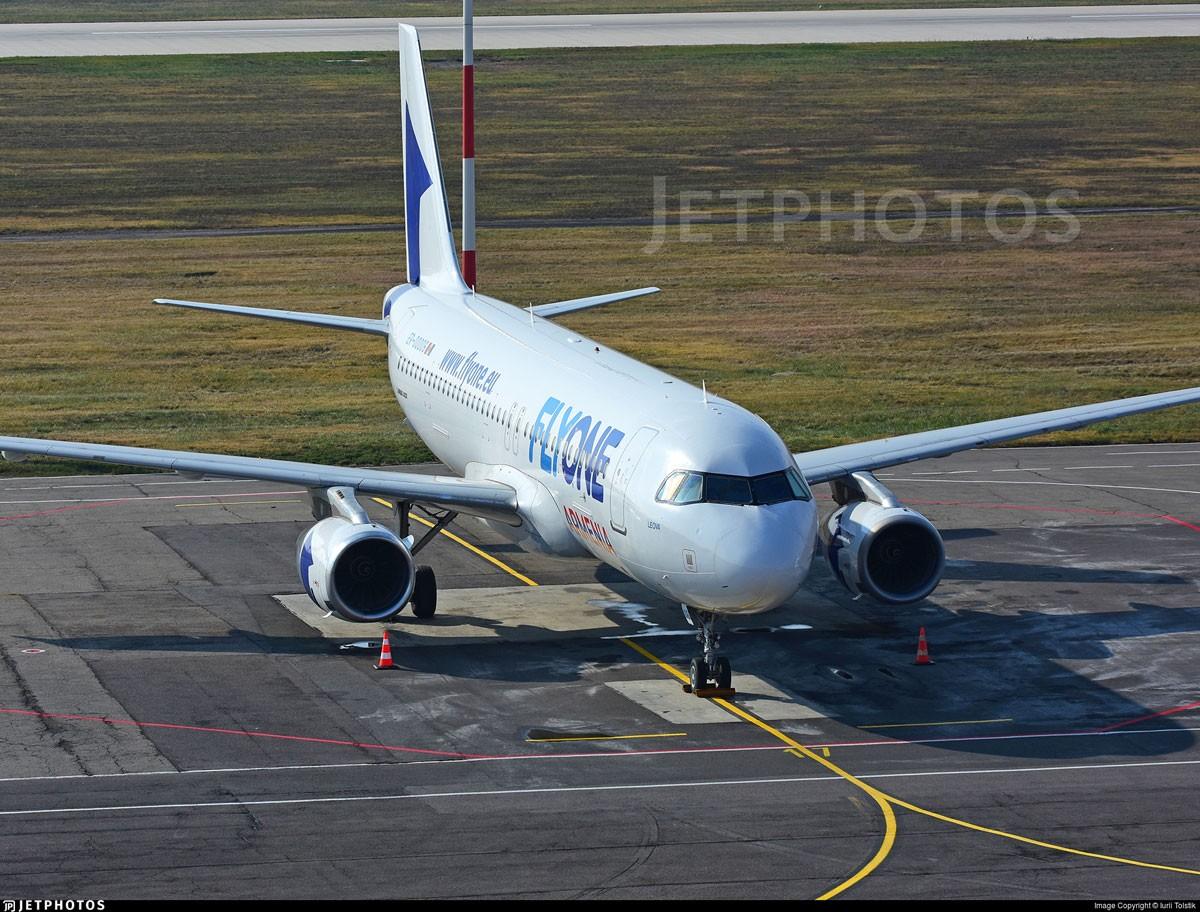 ER-00006 in Chisinau. 14.10.2021, by Yuri Tolstik, jetphotos.com
The word "Armenia" has been added to the ER-00006, and it will soon be involved in flights from Yerevan, while the ER-00007 is still operated by the Moldovan airline. Note that these 2 aircraft were produced in 2011. and Fly One flew in May and July this year. According to planespotters.net, the owner of both is an Irish "AvolonIs a leasing company.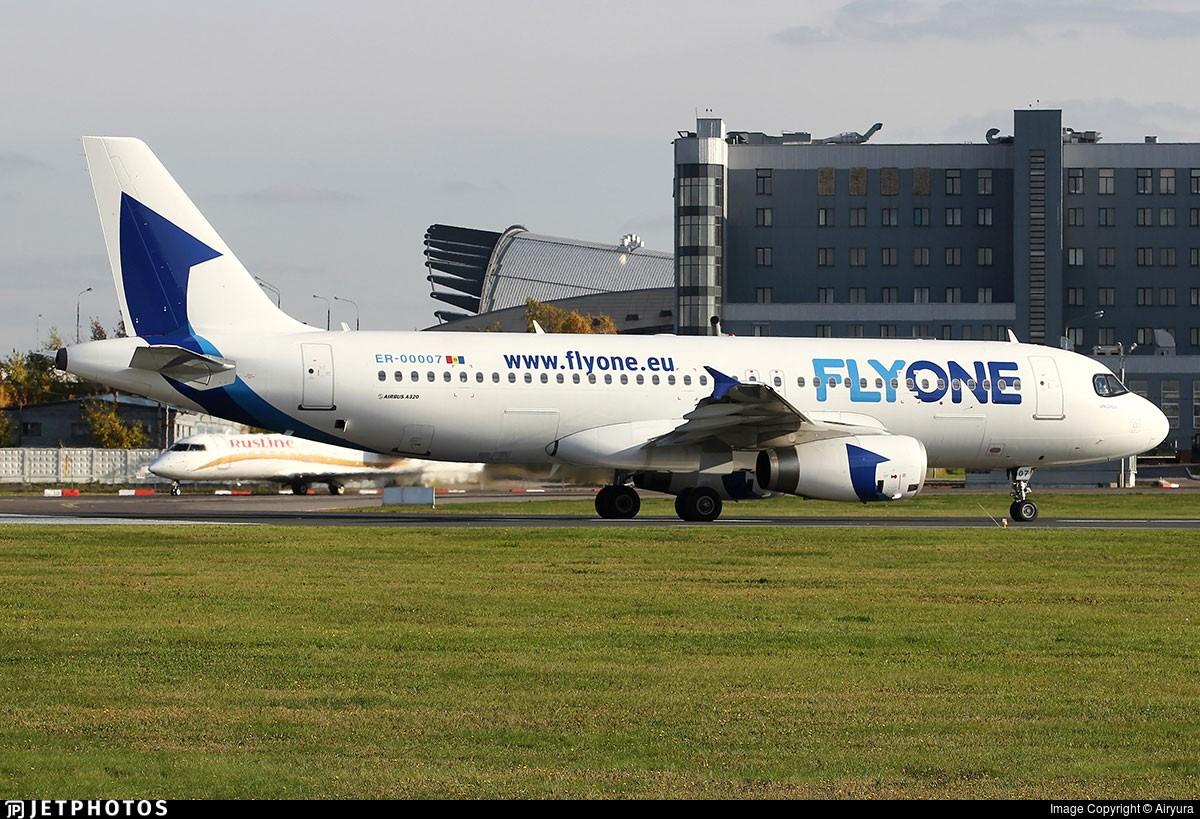 ER-00007 in Moscow. 06.10.2021, jetphotos.com:
As for "Fly One Armenia", the latter received 3F and FIE codes from IATA and ICAO, which allow international air transportation (Moldovan "Fly One" codes are 5F and FIA).
In the main photo: ER-00006 in Verona, Italy, 14.10.2021, by Enio Varani, jetphotos.com
If you find a mistake, you can send it to us by selecting the mistake by pressing CTRL + Enter