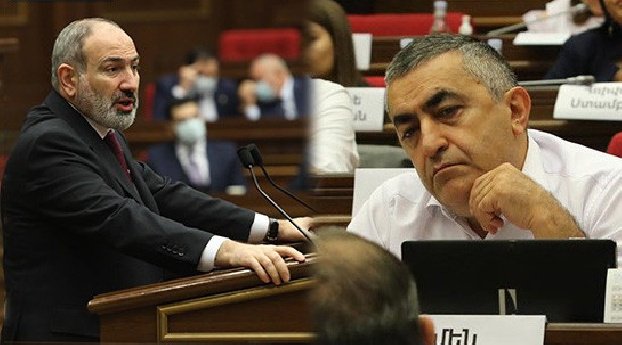 December 9, 2021, 10:00 – News – We did not implement any verbal agreements. It's hard to imagine
more absurd than a narrative about some secret agreements, Prime Minister Nikol Pashinyan said in parliament today, answering the question of the deputy of the "Armenia" faction Armen Rustamyan on the basis of which constitutional powers the government reaches verbal agreements, the implementation of which leads to vital – important concessions for the country.
"Do we live in different worlds? You yourself stated that there are verbal agreements, "Armen Rustamyan replied to Pashinyan.
In response, Nikol Pashinyan turned to the creation of an Armenian script.
"I once reminded where Mesrop Mashtots started the creation of the Armenian script. Again I have to remind you. Go look again. When you ask a question, your question is probably important to you, and not my answer, which is heard from this rostrum. What world do you live in, that world and ask: ask whoever you want. You ask me a question, I give you a specific answer, "he said.
Nikol Pashinyan added that the questions and answers turn into a dialogue, thanked him and left the rostrum.

.