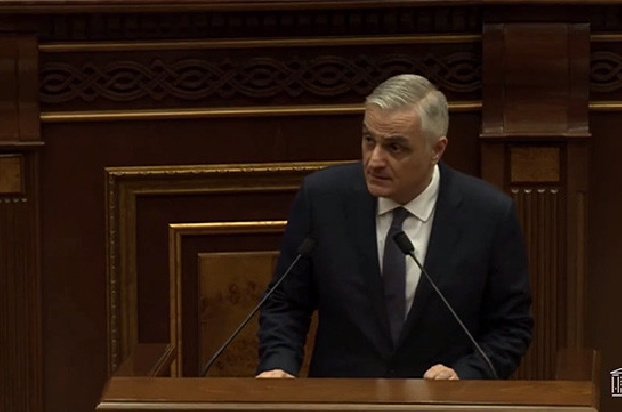 December 9, 2021, 11:00 – News – The Deputy Prime Ministers of Armenia, Azerbaijan and Russia are holding talks on unblocking transport communications exclusively within the jurisdiction and sovereignty of the countries, Deputy Prime Minister Mgen Grigoryan said in parliament.
"The roads that we are discussing will be under the jurisdiction and sovereignty of the country through which they pass. We are discussing these issues, "he said.
According to the Deputy Prime Minister, there are quite general approaches to the railway, since the negotiations concern the railway line from Yeraskh to Horadiz.
"This is not only an independent section, but also provides an opportunity to get a connection with Iran from Yeraskh, and this is the link that connects with the Georgian railway," Mher Grigoryan said.
In his words, at this stage, one of the most important issues for Armenia is to find and agree on a technical solution that will have regional significance.
"In this case, we will receive the peace mandate that we are talking about, since all countries in the region will be interested in the operation of these infrastructures," the Deputy Prime Minister said.
He noted that the process* auto delete bad words *Kady, which is being implemented in the region as the unblocking of transport communications and economic ties, should not be associated with the process of delimitation and demarcation.

.