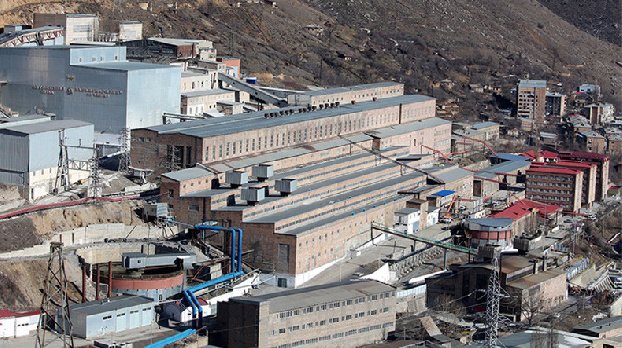 December 8, 2021, 16:00 – News – "We do not have sufficient information to draw conclusions, but we demanded this document and was not provided with it," Sona Ayvazyan, Executive Director of the Anti-Corruption Center of Transparency International, said at a press conference on December 8 in response to a question from Panorama.am. How do they assess the deal on the Zangezur copper-molybdenum plant and the donation to the government of 15% of its shares? Are there any corruption risks in the mentioned deal?
She clarified that they demanded the necessary documents from the government and from the Zangezur Copper-Molybdenum Combine, but did not receive an appropriate answer.
"In all likelihood, we will appeal against the refusal to provide information in court," said Sona Ayvazyan.
As a reminder, on September 30 it became known that the Industrial Company joint-stock company acquired 60% of the shares of the Zangezur Copper-Molybdenum Combine (ZCMC) and donated 25% of the shares, which make up 15% of the total capital of ZCMC, to the RA government. Industrial Company is a 100% subsidiary of GeoProMining Armenia (member of the Board of Directors of GeoProMining – Roman Trotsenko).
We also note that the head of programs of the anti-corruption center of Transparency International Varuzhan Oktanyan said earlier that the transfer of 60% of the shares of the Zangezur Copper-Molybdenum Combine to Roman Trotsenko was carried out in an opaque manner, and no further explanations followed.
"It is not clear why GeoproMining was so kind and donated 15% of the shares to the state. In turn, the state justified this by the fact that its role in the distribution, use of profits and the further development of the plant will increase. From a formal point of view, the goal is not bad, but the question is how much it corresponds to reality, "- Varuzhan Oktanyan.
"This is another fact of the concentration of power, since it is not clear why they were transferred to the Prime Minister's office. Everything is concentrated in the hands of the Prime Minister's office. If this continues, then the need for ministries will disappear. They will turn into departments of the Prime Minister's Office, "Varuzhan Oktanyan noted.

.