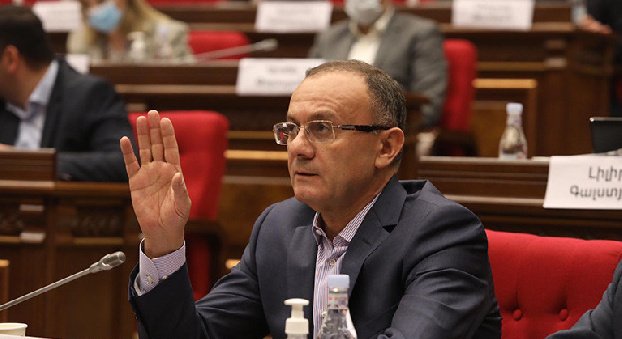 December 8, 2021, 16:40 – News – Another hooliganism, once again initiated and with the participation of the parliamentary majority deputies, took place yesterday in the building of the National Assembly of Armenia, the head of the "Armenia" faction Seyran Ohanyan said during his speech in the National Assembly, referring to yesterday's fight in the parliament.
"They tried to settle scores with three persons, organizing it in a mean and cowardly way. They invited the assistants of the deputies to talk at the table and attacked them with a group of several dozen people, "Ohanyan said.
He added that during the incident, the state security officers who allegedly ensure security in the building of the National Assembly acted as observers, which confirms that the hooliganism that took place was planned, ordered from another building.
"If the ruling force wants to build a 'hooliganocracy', then it is on the right track. If she wants to completely discredit state institutions, then she has chosen the right path.
If she wants to divert public attention from the topic of the Syunik corridor, shameful statements about prisoners, a report on the waste of budgetary funds and a slap in the face from the Russian Federation to the Armenian leadership on the Artsakh issue, then she will not succeed, "said the head of the" Armenia "NA faction, stressing that the incident will not be forgotten, they are waiting for a response from the authorities.

.