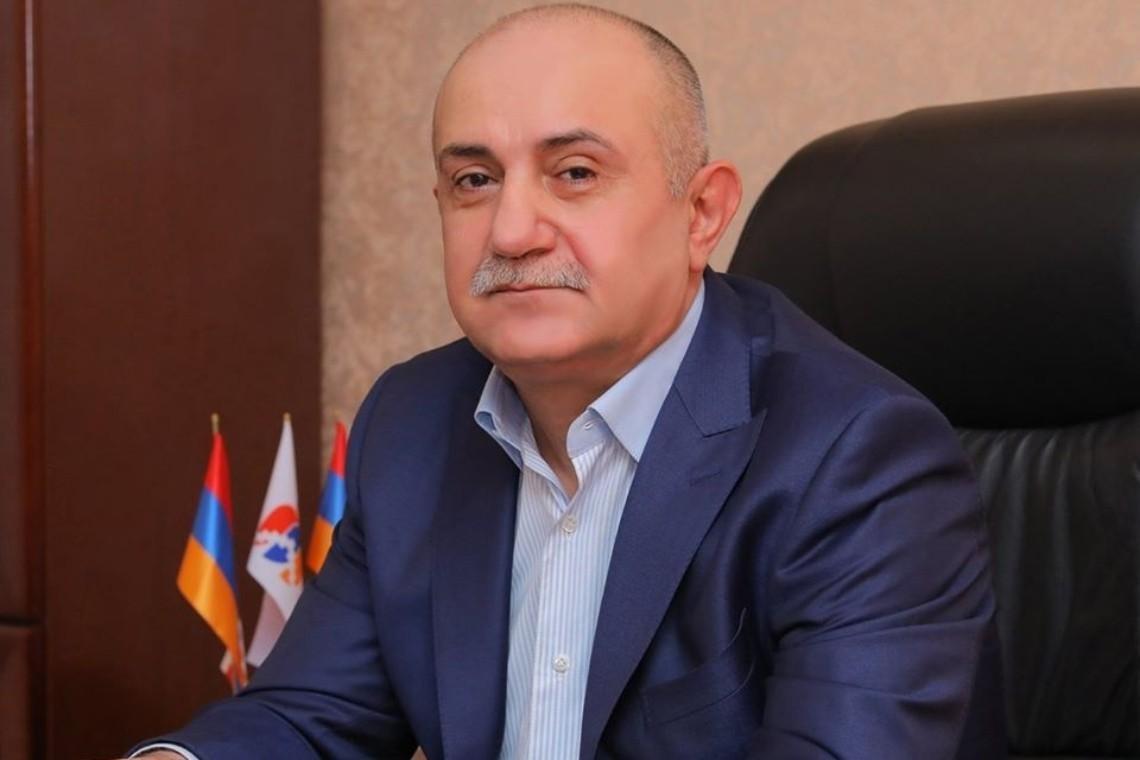 The First Minister of Defense of Artsakh, the founder-chairman of the "United"'s "United Homeland" parties of Armenia, former Secretary of the Artsakh Security Council Samvel Babayan issued a statement on the current challenges in Armenia and Artsakh and the ways to solve them. We present it in full.
The future existence of the Armenian state և the Armenian people today depends on three issues, it depends on our և your choice այս in these three issues, on the readiness to defend our choice.
There are 3 issues on the real agenda today, which will really predetermine the fate of Armenia and Artsakh.
Establishment of a UN international mandate in Nagorno-Karabakh.
Until: NKR: international Recognition:, as: independent: Republic:, NKR:–n: should: is: be Mandatory: տարածք՝ UN:–ի: with a mandate peacekeeper forces: in the presence of:, them clear fixed with powers, with obligations և: control mechanisms (including: conflict: aggravation provocative side: liability submission):
Unblocking of transport communications between Armenia and Azerbaijan.
This: process: should: is: place: to have no or: "Corridor:" ձևաչափով՝ extraterritorial Usage: by right, how that requires: is: Azerbaijan, other: exclusively "road:" by size. Ours: area: we: opening are "roads"՝ cargo: և: directions: transit Shipping: Note:amb:, Armenian: side: absolute under control:
On the border of the state borders of Armenia և demarcation with Azerbaijan.
This: process: should: is: will be implemented exclusively 1920-each years: with maps` international Legal: foundation:un:ք:n:in։
Each time, realizing the seriousness and fate of the moment, I appealed to both my people and the leaders of Armenia to renounce false agendas. I offered to unite against real threats, to take all measures to strengthen the army, to protect our homeland and borders. But every time I have encountered the deafness of the authorities and the baseless carelessness of my people. After a while, including after the 44-day war, many finally realized that I was drumming up the border defenselessness, the unpreparedness of the army, not for personal gain, to protect our sons, to keep them away from the slaughterhouse of another war. for.
For more than twenty years I have spoken about the need for the mandate of Artsakh, the presence of peacekeeping forces, which, by their very presence, would not allow military aggression by Azerbaijan and Turkey.
I have had to explain more than once that Azerbaijan, by buying tens of billions of dollars of weapons, military equipment, is preparing for a serious war, we have only two options, or to arm ourselves to respond adequately in case of aggression, or if we do not strengthen the army. then at least invite international peacekeeping missions that are able to protect Artsakh from war.
Nobody at that time wanted to delve into what I am saying ․ Moreover, I was accused of almost betrayal. And after the 44-day war, when everyone felt the truth of my words on their skin, finally the essence of the mandate presence became clear to everyone, everyone already accepts that I was right.
Sadly, the same thing is happening today. They quote from my interviews, they actively distribute excerpts from my interviews, moreover, it is often done by dubious resources of unknown origin, various "experts" comment on me, trying to unanimously reveal the motives of my statements, but the essence is ignored.
Even journalists, who are obliged to delve into the basic issues and proposed solutions due to their activities, do not see forests behind the trees, they lose the main thing by falling behind the invented sensations. I do not want positions or titles, I do not want cheap fame or reputation, I do not need it for a long time. The only thing I have strived for, for which I have always fought, is the strengthening of my homeland, my people.
Therefore, today, once again, at this crucial moment for all of us, I address all the Armenians – the authorities, the parties, the political forces, the journalists, the common people.
Dear brothers and sisters, finally give up imaginary agendas and unite around real problems against universal threats. Today, the fate of all Armenians really depends on the above-mentioned three issues. Let us give up petty political disagreements and ambitions that artificially separate the people, unite against an external enemy who, unlike us, has become significantly stronger in the economic, diplomatic and military spheres. Let us unite as a united force, create a platform for cooperation, to discuss current challenges և solutions, և listen to each other, without parting with love and whites, without labels and prejudices.
That is what I talked about in my last interviews. These are the decisions that I was trying to make so that everyone understands that the Azerbaijani-Turkish tandem did not bring us to a deadlock, there are beneficial solutions for the Armenian side, all that is needed now is to unite and insist on ours. The government must listen to our rational proposals and take them into account.
We have no right to make mistakes anymore! And the excuses that we are not wrongdoers, that we can not change anything, that nothing depends on us, will not work anymore! We are all responsible for resolving these three issues. We are all responsible for the present and the future of Armenia and Artsakh.
And it's time for words to become actions ․
I am ready to discuss with everyone our proposals and solutions on the mentioned three issues with detailed justifications. I am ready to listen to all the proposals, to participate in the meetings and discussions of any size, I call on each of us to take responsibility for the fate of our homeland and to start a new page in the history of the Armenian people with a victory over these three issues.
If you find a mistake, you can send it to us by selecting the mistake by pressing CTRL + Enter