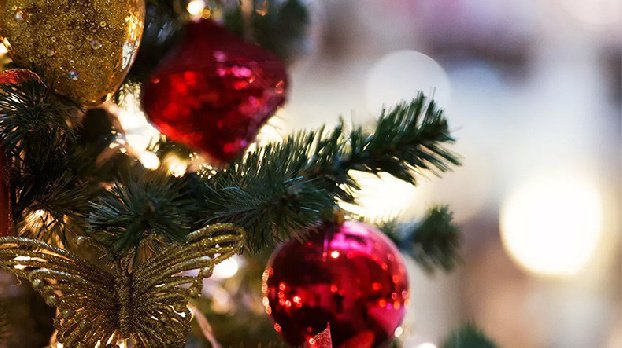 December 9, 2021, 09:00 – News – Monochrome design, eco-style, the absence of toys and retro figures from the grandmother's chest – these are the trends in decorating Christmas trees in the outgoing year, experts in the field of design told RIA Novosti.
Eco-style and minimalism
A Christmas tree decorated in eco-style will look fashionable and relevant – toys of natural colors, made by hand from wood or cardboard, and cones collected in the forest, said Victoria Bogdanova, brand director of the Dari Flowers workshop network.
"If last year, for example, colorful balloons or some sweets were in fashion, then eco-fashion came into force last year. Last year eco-decorations prevailed – these are cones, succulents, eco-friendly materials from wildlife. This year, fashion went further, and the actual lack of toys is in trend, "the expert explained.
According to her, you can hang an unadorned wreath in your home or tie a bow on it. If the tree is small, then the decor may also be absent, or you can shade the tree with artificial snow.
"You can turn to astrology and remember that the coming year is the year of the Blue Tiger, and choose blue or blue as the main color of the decoration. A monochrome Christmas tree will always look stylish. You can match it with silver jewelry," said interior designer Elena Markina.
Grandma's chests
Experts agreed that retro decorations are returning to fashion – toys from grandmother's chests, glass balls, snowmen that are old and keep warm memories.
"A Christmas tree with vintage unique grandma's toys, fruits and sweets will never go out of style. New Year and Christmas are the most traditional and favorite holidays, so the good old traditional tree is the best solution for many. And the most traditional colors for decoration are red and gold. ", – said Markina.
Velvet translucent toys filled with golden confetti and strewn with sequins, silver or gold jewelry, bows made of beautiful braid remain in trend, experts say.
"The combination of white and silver colors in Christmas tree decorations has been one of the most spectacular for several years. Besides, you can always add any additional color to this combination," added Markina.
Home decor
"Do not forget, in addition to the Christmas tree, about decorating the whole house. You can decorate windows and sills, doors and any horizontal surfaces – fireplace portal, dressers, consoles. A great opportunity to demonstrate your decorator skills. toys, "said the expert.
For a home, she says, a cozy natural style is suitable. Natural fabrics for interior drapery are chosen: cotton, linen, and the colors are "as natural as possible".

.