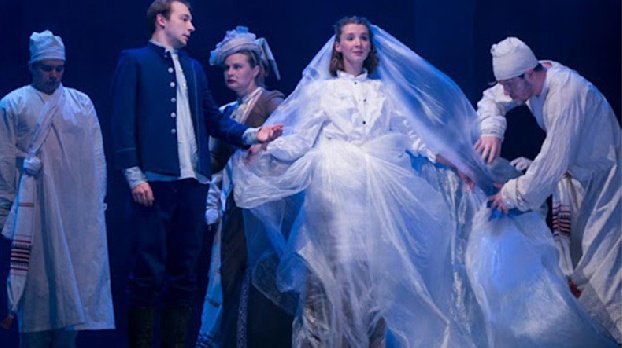 December 8, 2021, 13:00 – News – The winners of the 1st International Student Festival of Diploma Performances GITIS-fest, in which 15 theater universities from six countries participated, have been announced in Moscow, the press service of the Russian Institute of Theater Arts – GITIS – told TASS.
"The best performance was the production of the Boris Shchukin Theater Institute" Love. Death. Love ", – noted in the press service.
The prize for the best female role was received by two young actresses: student of the Boris Shchukin Theater Institute Erika Babiak for the role of Agrafena in the play "Love. Death. Love" based on the works of Boris Zaitsev and student of the Yaroslavl State Theater Institute Anna Denisova for the performance of Medea in the play of the same name Euripides and Lyudmila Razumovskaya.
In the nomination "Best male role" two students also became winners: GITIS student Alexei Kruchinin for the role of Neschastlivtsev in the production of "Forest" based on the play by Alexander Ostrovsky and student of the Moscow Art Theater School Ilya Vins, who performed in the play "The Most Important" based on Nikolai Evreinov's play at once several roles: Doctor Fregoli, Schmit, fortune teller and monk.
The jury's special prizes were awarded to the production "Our people – we will be numbered" of the Higher Theater School (Institute) named after MS Schepkina – "For creative dedication to his theater school", the play "Three sisters" of the Yerevan State Institute of Theater and Cinema – "For the best actor's ensemble" and the production "Karakoz" of the Kazakh National University of Arts – "For the most poetic performance".
The festival was held online from November 29 to December 5, with the participation of theater universities from Armenia, Kazakhstan, Mongolia, Serbia, Croatia and Russia. More than 3.5 thousand spectators saw student performances in the virtual theater space.

.