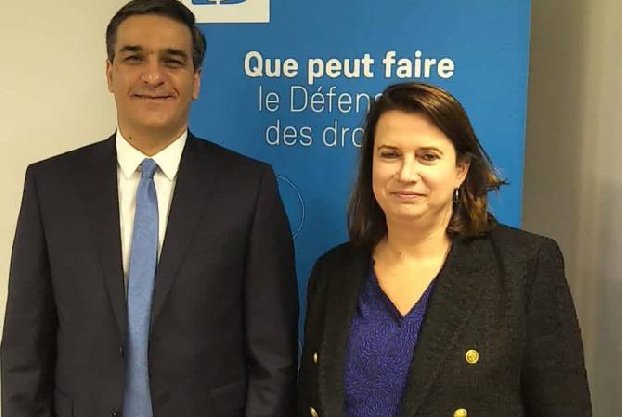 December 7, 2021, 15:00 – News – On December 6, Armenian Human Rights Defender Arman Tatoyan met with his French counterpart Claire Hennon in Paris.
As reported in the office of the Ombudsman of Armenia, they discussed the obstacles that hinder the protection of human rights in their countries.
Arman Tatoyan, in particular, noted the need for the immediate return of the Armenian prisoners, illegally detained in Azerbaijan, said that their return is delayed for political purposes, in violation of all the provisions of international law.
The gross violations of the rights of Armenian military personnel and civilians, including the issue of responsibility for torture and atrocities committed, were especially touched upon by the Azerbaijani armed servants.
Arman Tatoyan stressed that the Azerbaijani authorities are pursuing a policy of Armenophobia, sowing hostility towards Armenians throughout the world, keeping two peoples in suspense, endangering the human rights system in these countries and maintaining an atmosphere of tension. It is a consequence of such a policy that the torture and atrocities committed during and after the war are.
The topic of discussion was also the issues of the negative consequences of the COVID-19 pandemic, the rights of women and children, the participation of human rights institutions in international instances.

.