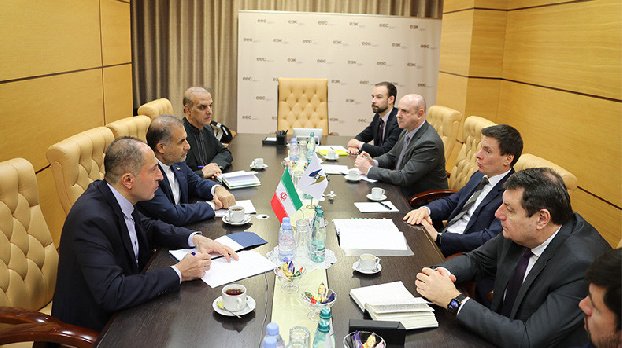 December 7, 2021, 14:20 – News – At the headquarters of the Eurasian Economic Commission, the EEC Minister for Trade Andrei Slepnev met with the Ambassador Extraordinary and Plenipotentiary of Iran to Russia Kazem Jalali.
According to the EEC press service, the parties noted the positive impact of the Interim Agreement, leading to the formation of free trade between the Eurasian Economic Union and the Islamic Republic, on the development of trade and economic cooperation.
"In January-August 2021, trade between the EAEU and Iran increased by almost 60% compared to the same period last year. Exports of the EAEU member states increased by 80% (from 1.12 to 2 billion US dollars), while imports added 30% (from 803 million to 1 billion US dollars), "said Andrey Slepnev.
At the same time, he emphasized that mutual trade also showed growth in relation to the pre-pandemic year 2019 (exports increased by 47%, and imports – by almost 67%).
The parties expressed satisfaction with the achieved level of interaction and highly appreciated the progress of negotiations on the conclusion of a full-format free trade agreement.

.