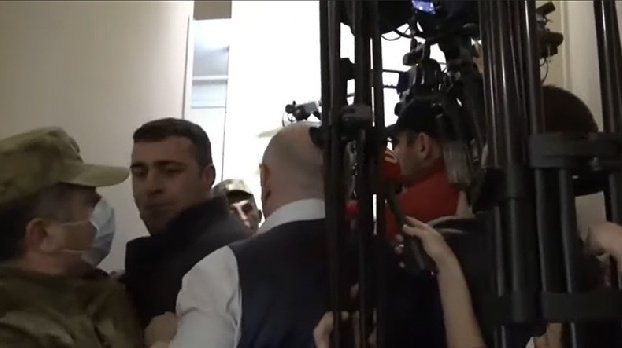 8 December 2021, 08:30 – News – "Employees of the State Security Service stood and did nothing, and the deputies from the Civil Contract faction with their garbage attacked and beat our assistants, because only they can do that. Three are called – they are attacked by 100 people, "Assistant to the NA Vice Speaker Ishkhan Saghatelyan (" Armenia "faction) Syune Gevorgyan told reporters.
She noted that the assistants of the deputies from the "Armenia" faction Ishkhan Saghatelyan, Tadevos Avetisyan, Armenuhi Kyureghian, Gerasim Vardanyan, Sevak Nazaryan and Taron Ghazaryan were invited to the office of the NA Vice-Speaker Ruben Rubinyan, where they were beaten in groups.
Gevorkyan pointed out that of the number of those who were beaten, she knows only the deputies of the National Assembly Vahagn Aleksanyan and Hrachya Hakobyan, and she can indicate the rest from the photo.
.